West Coast
One of the Originators of automotive mirrors, the West Coast style still serves commercial trucks and buses today.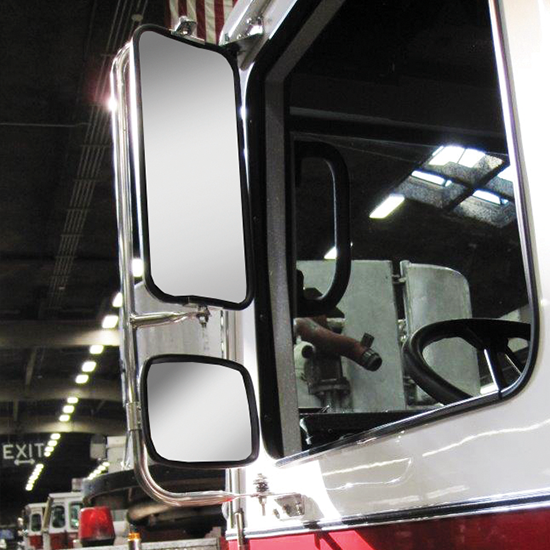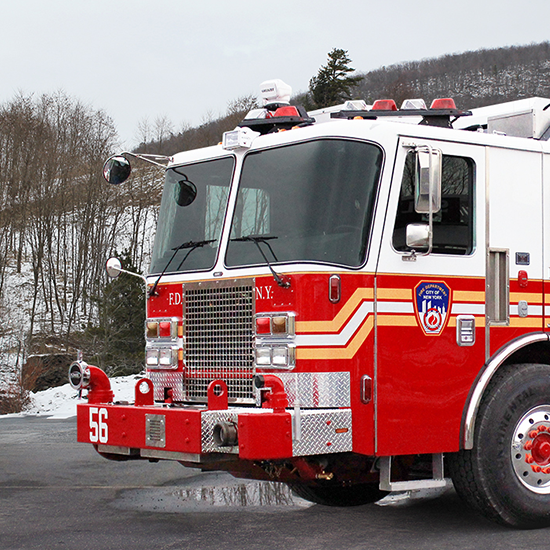 The Classic Standard
There's no arguing with the sheer practicality and economy of a good flat glass mirror. Known as the "West Coast" style mirror, these workhorse rearview mirrors have served commercial trucks and buses since the earliest days of automotive mirrors and continue to find their place on the road today.
West Coast Mirrors
| MLC Part# | Desc. |
| --- | --- |
| 59-130 | 7x16" Non-Htd, Matte Black |
| 59-134 | 7x16" Heated, Matte Black |
| 59-171 | 7x16" on 1" Tubing w/ Cat's Paw Mount |
| 59-174 | 7x16" Heated on 1" Tubing w/ Cat's Paw Mount |
| 59-176 | 7x16" on 3/4" black tubing w/ Cat's Paw Mount |
| 59-178 | 7x16" Heated on 3/4" black tubing w/ Cat's Paw Mount |
Jr. West Coast Mirrors
| MLC Part# | Desc. |
| --- | --- |
| 59-61 | 7x12" Non-Heated, Matte Black |
| 59-64 | 7x12" Heated, Matte Black |