​Super Nickel®
Super Nickel assemblies offer numerous mirror configurations with high performance designs and ease of maintenance.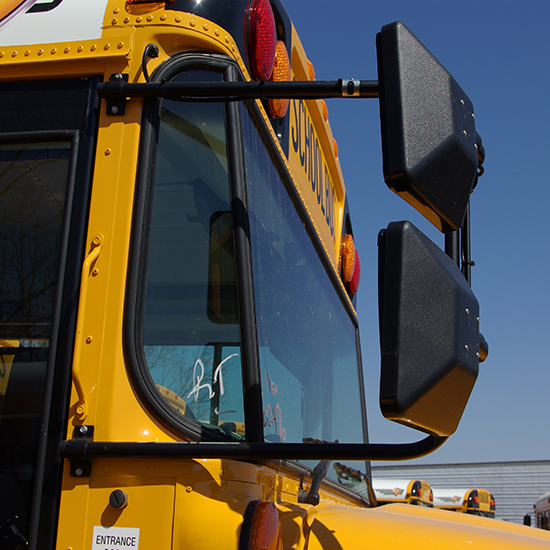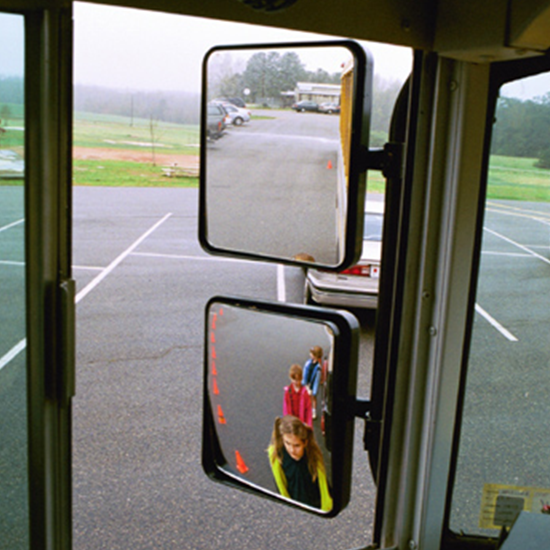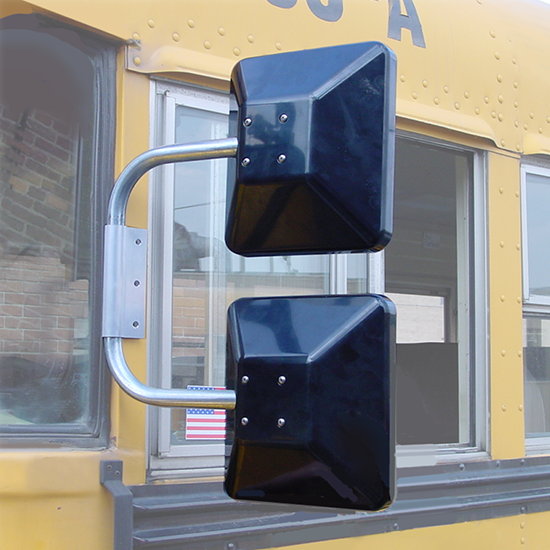 The Premier Remote-Ready Rear View Mirror
Few rearview mirror configurations offer more benefits than the Super Nickels™. The system's two-head design means that each mirror head is independantly adjustable. In addition, the gap between the heads on each side of the vehicle allows for some revealing foreward visibility unmatched by any single housing or transit-style mirror.
Thanks to Mirror Lite's component-level engineering, maintenance on the Super Nickels is literally a snap. Most common replacements and repairs can be done while the mirror is still on the vehicle.
Super Nickel™ Mirror Heads
| Part # | Description |
| --- | --- |
| 150-10 | 4 Mirror System, 3/4", Manual |
| 150-20 | 4 Mirror System, 3/4", Heated |
| 150-30 | 4 Mirror System, 3/4", Remote |
| 150-40 | 4 Mirror System, 3/4", Remote, Heated |
| 151-10 | 4 Mirror System, 1", Manual |
| 151-20 | 4 Mirror System, 1", Heated |
| 151-30 | 4 Mirror System, 1", Remote |
| 151-40 | 4 Mirror System, 1", Remote, Heated |
| 152-10 | LH Mirror Head 3/4", Manual |
| 152-20 | LH Mirror Head , 3/4", Heated |
| 152-30 | LH Mirror Head , 3/4", Remote |
| 152-40 | LH Mirror Head , 3/4", Remote, Heated |
| 153-10 | LH Mirror Head, 1", Manual |
| 153-20 | LH Mirror Head , 1", Heated |
| 153-30 | LH Mirror Head , 1", Remote |
| 153-40 | LH Mirror Head , 1", Remote, Heated |
| 154-10 | RH Mirror Head, 3/4", Manual |
| 154-20 | RH Mirror Head , 3/4", Heated |
| 154-30 | RH Mirror Head, 3/4", Remote |
| 154-40 | RH Mirror Head , 3/4", Remote, Heated |
| 155-10 | RH Mirror Head , 1", Manual |
| 155-20 | RH Mirror Head, 1", Heated |
| 155-30 | RH Mirror Head, 1", Remote |
| 155-40 | RH Mirror Head, 1", Remote, Heated |
Super Nickel Applications
Mirror Lite Advantages:
High Performance Lens Design
Highly Servicable Mirror Systems
Long Service Life
Custom Engineered OEM and Aftermarket
Designed, Manufactured and Assembled in the USA