PerformaStyle®
Offering a wide array of standard features, these rearview mirrors provide an aerodynamic and aesthetically pleasing look for any fire truck, RV, transit or coach bus application.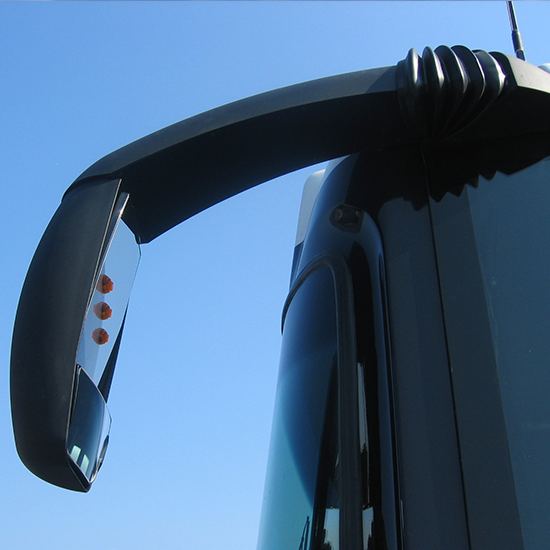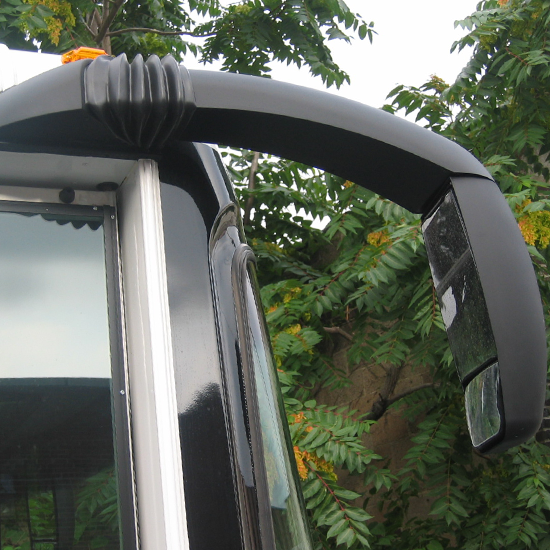 The PerformaStyle® is an aesthetically pleasing aerodynamic and seamless assembly complimentary to the look of any modern and distinctive vehicle. Available for applications in RV, Transit Bus, Coach, and Speciality Vehicle, the PerformaStyle® offers front window viewing of the mirrors on both sides thus allowing drivers to keep their attention forward, where safety is maximized.
The PerformaStyle® offers many standard features such as a dual lens configuration with an extra large 12" flat lens, and arm break-away in two directions. Optional features include heated lenses, four way remote control on all lenses, and LED signal light for integration with turn directionals. PerformaStyle's® internal structure is made from alloys which maximize rigidity to weight ratio while the external housing is made from proven ASA for black or paint match finishes.
| Performa® Style | |
| --- | --- |
| PART | NO DESCRIPTION |
| 8686/1 | Replacement Glass, MCI No. 3A-22-68 |
| 8686/2 | Rim, Bezel, MCI No. 3G-22-64 |
| 8686/3 | Mounting Attachment for additional Mirror (i.e., No. 501D, 601D or 554DSS) |
| 8686/4 | Rubber Bumper Kit |
| 8686L | Left –side 9-1/2x9-1/2, replaces MCI No. 3G-22-9 |
| 8686R | Right–side 9-1/2x9-1/2, replaces MCI No. 3G-22-13 |