IntegraStyle®
The unique, first of its kind three lens mirror system, IntegraStyle®, is a modern aerodynamic mirror system that protects any vehicle with multiple views.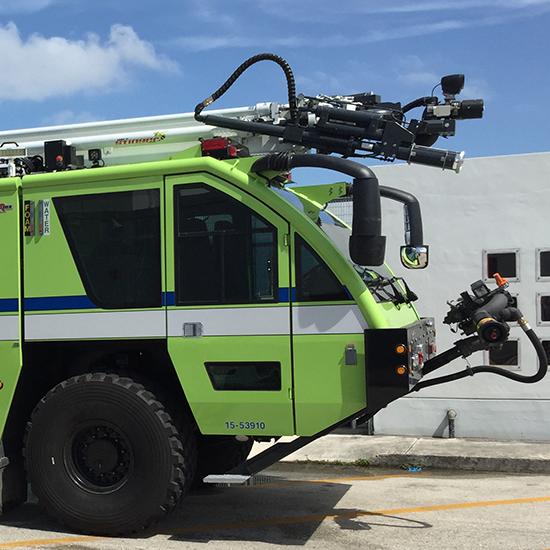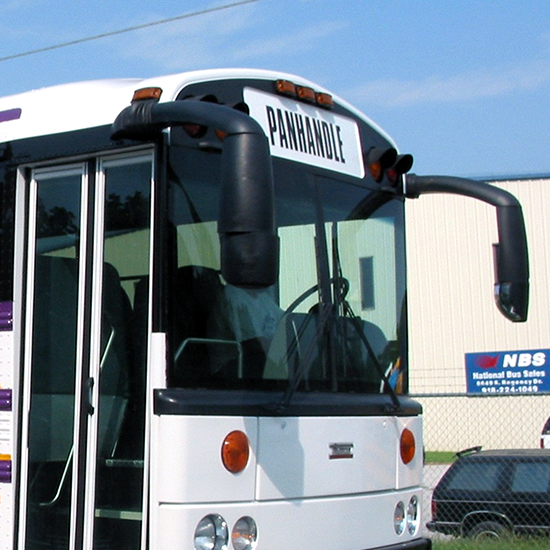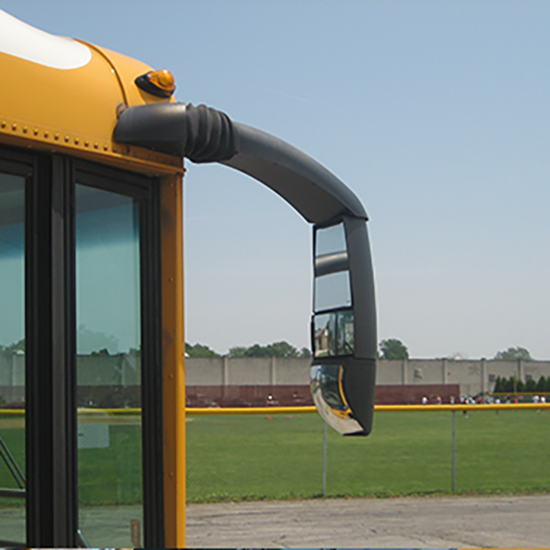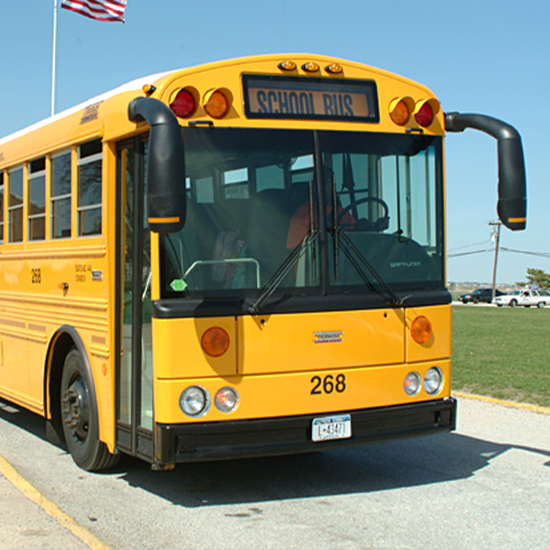 The development of the IntegraStyle® concept coincided with the development of the Thomas® "New Look MVP" bus. Thomas® engineers were looking for a modern aerodynamic mirror system to complement the appearance and performance of their bus. In addition, they wanted a system that eliminated all the clutter associated with tubular mirror arms and braces. The IntegraStyle® mirror was the answer.
New, modern design compliments the aerodynamic characteristic of the vehicle.
No visible fasteners or wires.
Reduced maintenance required (fewer components due to integration of all 3 lenses in a single mirror head).
Highly reliable construction tested under extreme road and weather conditions.
Rigid structure prevents vibrations.
Housing made from heavy-duty A.S.A. injection molded resin.
Flat and convex mirrors are separately four-way motorized and heated with manually-adjusted units also available.
Break-away mechanism allows mirror head to "fold" upon collision with an obstacle, avoiding costly repairs.
| Complete Assembly | |
| --- | --- |
| PART NO | DESCRIPTION |
| 32A2F41CCP | Integrated mirror system with crossview and rearview sections. Hand adjustable. Driver and passenger sides. |
| 32A2F42CCP | Integrated mirror system with crossview and rearview sections. Hand adjustable. Heated driver and passenger sides. |
| 32A2F41BBP | Integrated mirror system with crossview and rearview sections. Motorized. Driver and passenger sides. |
| 32A2F42BBP | Integrated mirror system with crossview and rearview sections. Motorized. Heated driver and passenger sides. |
| 32A2KE1CCP | Integrated mirror system with crossview and rearview sections. Hand adjustable driver and passenger sides. Canadian specifications. |
| 32A2KE2CCP | Integrated mirror system with crossview and rearview sections. Hand adjustable. Heated driver and passenger sides. Canadian specifications. |
| 32A2KE1BBP | Integrated mirror system with crossview and rearview sections. Motorized.Driver and passenger sides. Canadian specifications. |
| 32A2KE2BBP | Integrated mirror system with crossview and rearview sections. Motorized. Heated. Driver and passenger. |
| Hand Adjustable Non-Heated | |
| --- | --- |
| PART NO | DESCRIPTION |
| 32A2H41CCP | Integrated mirror system with crossview and rearview sections. Hand adjustable. Driver side. |
| 32A2C41CCP | Integrated mirror system with crossview and rearview sections. Hand adjustable. Passenger side. |
| M1016 | Rearview section, including flat & convex glass & carrier assemblies. Hand adjustable. |
| GLA3005 | Flat glass. |
| GLA4009 | Convex glass |
| CAR5002 | Flat carrier assembly. Hand adjustable. |
| CAR5003 | Convex carrier assembly. Hand adjustable. |
| Hand Adjustable Heated | |
| --- | --- |
| PART NO | DESCRIPTION |
| 32A2H42CCP | Integrated mirror system with crossview and rearview sections. Hand adjustable. Heated. Driver side. |
| 32A2C42CCP | Integrated mirror system with crossview and rearview sections. Hand adjustable. Heated. Passenger side. |
| M1016H | Rearview section, including flat & convex glass & carrier assemblies. Hand adjustable. Heated. |
| GLH6001 | Flat glass. Heated |
| GLH6501 | Convex glass. Heated. |
| CAR5002 | Flat carrier assembly. Hand adjustable. |
| CAR5003 | Convex carrier assembly. Hand adjustable. |
| HAR2015 | Wire harness for heated mirror assembly. |
| Motorized Non-Heated | |
| --- | --- |
| PART NO | DESCRIPTION |
| 32A2H41BBP | Integrated mirror system with crossview and rearview sections. Motorized. Driver side. |
| 32A2C41BBP | Integrated mirror system with crossview and rearview sections. Motorized. Passenger side. |
| 1016 | Rearview section, including flat & convex glass & carrier assemblies. Motorized. |
| GLA3005 | Flat glass. |
| GLA4009 | Convex glass. |
| CAR5005 | Flat carrier assembly. Motorized. |
| CAR5004 | Convex carrier assembly. Motorized. |
| HAR2013 | Wire harness for motorized mirror assembly. |
| Motorized Heated | |
| --- | --- |
| PART NO | DESCRIPTION |
| 32A2H42BBP | Integrated mirror system with crossview and rearview sections. Motorized. Heated. Driver side. |
| 32A2C42BBP | Integrated mirror system with crossview and rearview sections. Motorized. Heated. Passenger side |
| 1016H | Rearview section, including flat & convex glass & carrier assemblies. Motorized. Heated. |
| GLH6001 | Flat glass. Heated. |
| GLH6501 | Convex glass. Heated. |
| CAR5005 | Flat carrier assembly. Motorized |
| CAR5004 | Convex carrier assembly. Motorized. |
| HAR2012 | Wire harness for motorized heated mirror assembly |
| Crossview | |
| --- | --- |
| PART NO | DESCRIPTION |
| 3490 | Crossview mirror assembly |
| 3490H | Crossview mirror assembly. Heated. |
| 3490/1 | Crossview lens. |
| 3490/H/1 | Crossview lens. Heated. |
| RIM 1046 | Mounting gasket for crossview lens. |
| Mirror Arm | |
| --- | --- |
| PART NO | DESCRIPTION |
| ASY4401 | Arm assembly. Driver side. |
| ASY4402 | Arm assembly. Passenger side. |
| ASY4475 | Arm cover kit. |
| ASY4450 | Cap-boot assembly. Driver side. |
| ASY4451 | Cap-boot assembly. Passenger side. |