​Bellmount System
The patented Bellmount Fender is an easy and permanent replacement for inferior mounting systems.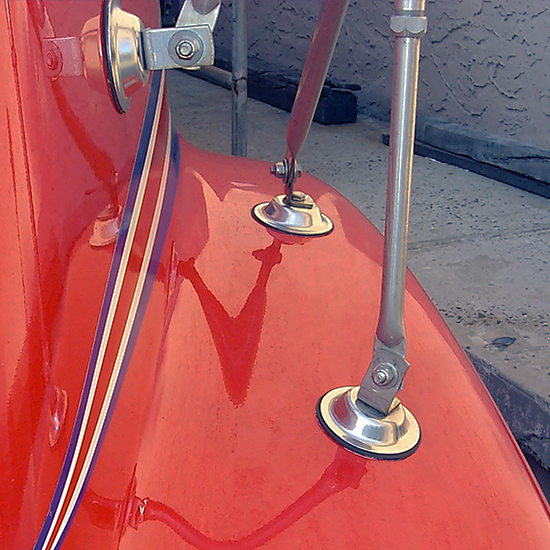 The Fender Defender™
A fast and permanent solution for worn fender holes caused by inferior mounting systems. Mirror Lite's patented Bellmount Fender Anchors hug the fender in a protective embrace that resists any sawing action on the fiberglass and stabilizes the mirror assembly, damping vibrations for a clearer lens picture.
Proactive Prevention of Fender Damage
Easy Repair of Worn Mounting Holes
Increased Image Stabilization