American Eagle®
The American Eagle offers high serviceability and up to 100 square inches of mirror surface for both transit and school bus applications.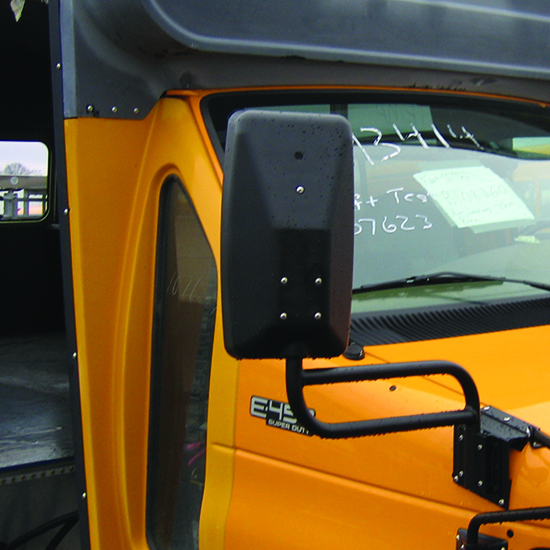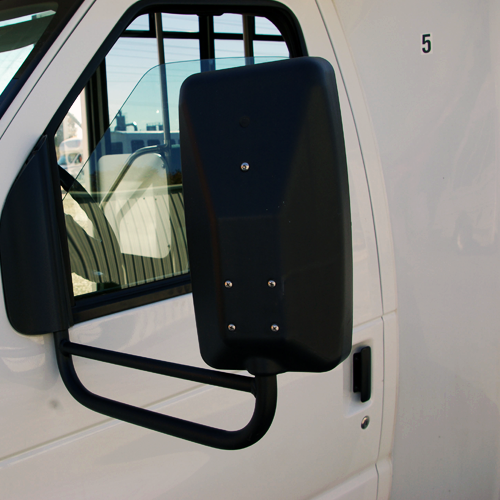 Remote-Ready Rear View Mirror System
Equally effective on Transit or school bus applications, The American Eagle® offers high performance and serviceability wherever a dual lens, single housing, remote-ready mirror is desired.

A Better Single-Housing Mirror
Up to 100 sq. Inches Mirror Surface
Larger Convex View
Highly Serviceable
Two Sizes to Choose From
Convenient Options
Two Size Choices
The American Eagle comes in both 15 and 17-inch versions.
| Part # | Description |
| --- | --- |
| 130-10 | 8x15" Top Mount Black, Non-Heated |
| 130-20 | 8x15" Top Mount Black, Heated |
| 130-30 | 8x15" Top Mount Black, Non-Heated, Remote |
| 130-40 | 8x15" Top Mount Black, Heated, Remote |
| 131-10 | 8x15" Bottom Mount Black, Non-Heated |
| 131-20 | 8x15" Bottom Mount Black, Heated |
| 131-30 | 8x15" Bottom Mount Black, Non-Heated, Remote |
| 131-40 | 8x15" Bottom Mount Black, Heated, Remote |
| 132-10 | 8x17" Bottom Mount Black, Non-Heated |
| 132-20 | 8x17" Bottom Mount Black, Heated |
| 132-30 | 8x17" Bottom Mount Black, Non-Heated, Remote |
| 132-40 | 8x17" Bottom Mount Black, Heated, Remote |
| 133-10 | 8x17" Top Mount Black, Non-Heated |
| 133-20 | 8x17" Top Mount Black, Heated |
| 133-30 | 8x17" Top Mount Black, Non-Heated, Remote |
| 133-40 | 8x17" Top Mount Black, Heated, Remote |